HomeToDenver is a real estate agency that specializes in helping buyers and sellers with their real estate transactions in the Denver, Colorado area. Our brokers have lived and worked in Denver for 50 years and have extensive experience managing new development sales offices and working with loft purchasers and investors. We provide current information to our clients including:
For the most up-to-date information on current developer and resale offerings, contact us at:
Phone: 303-988-4200
E-Mail: email@hometodenver.com
Downtown Office**:
HomeToDenver LLC
1526 Blake Street
Denver, CO 80202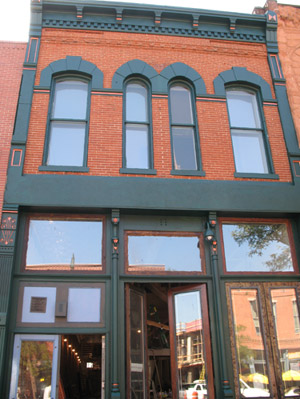 1526 Blake Street during 2008 restoration.
Our office at 1526 Blake, originally built in 1863, is one of the oldest buildings in LoDo
and served as a boarding house & saloon in the early years of Denver. Read more...